There are many things I use/read/enjoy that could be helpful to you on your journey to financial independence and this page describes all of those great things!
FIRE Planning
FI Laboratory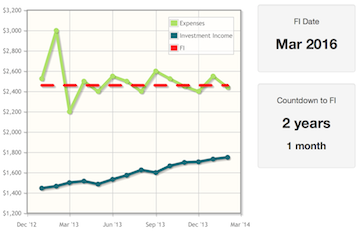 Track your progress to financial independence and find out when you will achieve FI in the FI Laboratory, the custom software I wrote specifically for fientists!
In addition to being able to track your progress to FI, there are also various calculators I created that will be useful on your journey to financial independence (see this post for more info).
FI Spreadsheet
Click here to download the spreadsheet I used on my own journey to financial independence and check out this page to learn all about it.
FIRECalc
When planning for early retirement, it is helpful to run your numbers against historical market data to see how your early retirement plan would have fared in the past. FIRECalc is the original Financial Independence Retire Early (FIRE) calculator and while the interface is a bit cumbersome, it is extremely powerful.
cFIRESim
The Crowdsourced FIRE Simulator (cFIREsim) is another great FIRE calculator with some really cool features and unlike FIREcalc, it is still under development so expect more functionality to be released in the future.
Money Tracking
Mint
Mint is a free online tool that pulls your financial transactions directly from your bank accounts and automatically categorizes your spending.
Personal Capital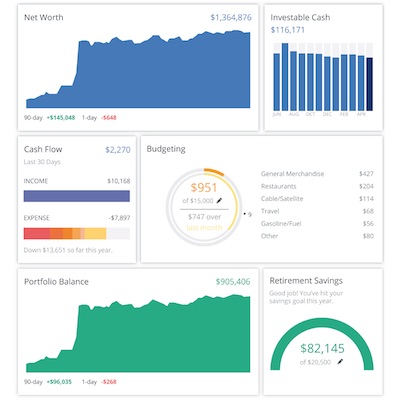 While Mint is great for spending categorization and budgeting, it's not great for portfolio management.
Luckily, there is another free online service called Personal Capital that automatically pulls all of your account data and provides very useful tools for monitoring and managing your accounts and investments (for a full review, check out the this article).
Investing
Vanguard
Vanguard offers the best and cheapest index funds so that's why most of my money is invested there!
Banking
Fidelity Cash Management Account
The Fidelity Cash Management Account reimburses all ATM fees and offers unlimited free checks so it's a great account to have, if only for those two reasons.
High-Yield Savings Account
Betterment's Cash Reserve account has a fantastic interest rate and is FDIC insured up to $1,000,000 so it's a great place to park your spare cash.
Travel Hacking
Annual Credit Report
Signing up for lucrative credit-card offers can allow you to travel for very little money.
An integral part of being able to apply for the best credit card signup bonuses is having a high credit score and to make sure your credit report doesn't contain any errors, you can receive a free credit report from each of the three major credit bureaus once a year at AnnualCreditReport.com (Note: that there are many scams out there that say they will give you a free credit report but will then also sign you up for an expensive credit monitoring service so only use AnnualCreditReport.com to get free credit reports).
Mad Travel Cards
To find the best credit card signup bonuses to apply for, I created the ultimate credit card search tool for travel hackers – Mad Travel Cards.
Simply choose the programs that you'd like to accumulate points in and the application will show you the best cards currently available for those programs.
Credit Card Strategy
If you want to learn the strategy I've used over the years to obtain the maximum amount of miles/points in the cheapest and most efficient way possible, sign up to the Mad Fientist email list and Travel Card series by entering your details below:
The Travel Card series consists of an email once every ~6 months that contains:
Which card I'd recommend you apply for at that particular time
The reasoning behind the card recommendation
Alerts for exceptional limited-time signup bonuses
It is great for people who want to get the benefits of travel hacking without doing the hours and hours of research themselves.
Supplemental Income
Dreamhost
If you want to set up your own website to earn some additional income on your path to FI, I recommend Dreamhost for hosting.
The Mad Fientist has been hosted on Dreamhost since the beginning and even though I'm now getting hundreds of thousands of page views per month, I'm still only paying $15 per month for a fast, reliable VPS (Virtual Private Server).
ConvertKit
If your website develops an audience and you want to email that audience, I recommend you use ConvertKit.
I recently made the switch from MailChimp to ConvertKit and I'm really glad I did! There are so many things that I love about ConvertKit (too many to list here) so just email me if you want to know why I think it is the best email-marketing solution available.
Reading
Books
How I Found Freedom in an Unfree World by Harry Browne – My buddy Jim from jlcollinsnh.com recommended this book to me and it blew me away. It changed how I approach life in the same way reading Early Retirement Extreme many years ago changed the way I approach my finances.
Audiobooks
If you prefer listening to books rather than reading them, click here to sign up to a free 30-day Audible trial and get your first audiobook for free!
Blogs