Today, I'm excited to release version 2.0 of the FI Laboratory!
The FI Laboratory is a web application I developed that contains useful tools to help you on your journey to financial independence and early retirement.
To sign up for a free FI Laboratory account, click here.
If you've read the classic book, Your Money or Your Life, you'll recall that the authors suggest tracking your progress to financial independence on a wall chart.
While tracking your progress is a great idea, I can't imagine anyone would want to sit down with a ruler and a pencil every month so I decided to create a nice web application with sexy graphs that you can use instead.
Here's a short video all about it:
FI Tracker
The FI Tracker part of the application allows you to enter your monthly financial data and it automatically charts out your progress to FI and estimates how long it will take you to reach financial independence.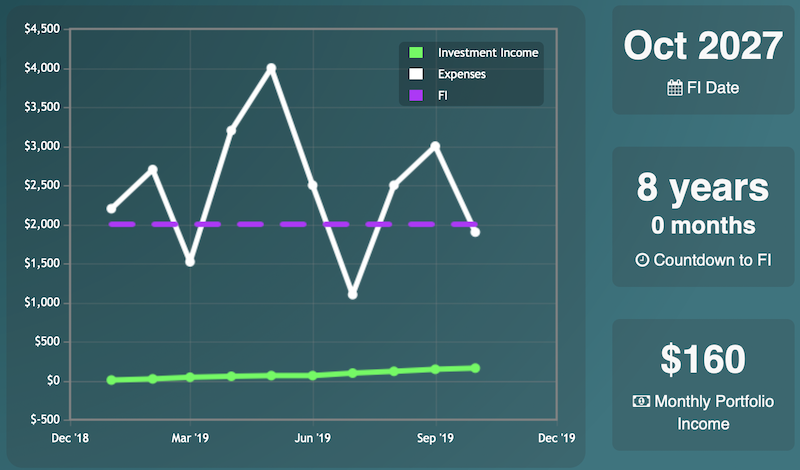 Tracking your progress to FI is beneficial for many reasons. Not only will it help ensure that you stay on target, it should also motivate you to save even more money.
How to Use
After you sign up and log in, you'll need to enter some of your monthly data.
To enter your numbers, click the Numbers link on the sidebar and then click the New Record button.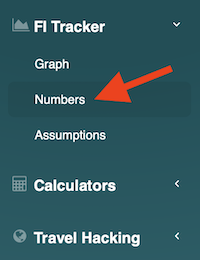 Each field on the New Record form contains a help icon that you can hover over to view a description of what information you should enter into the field.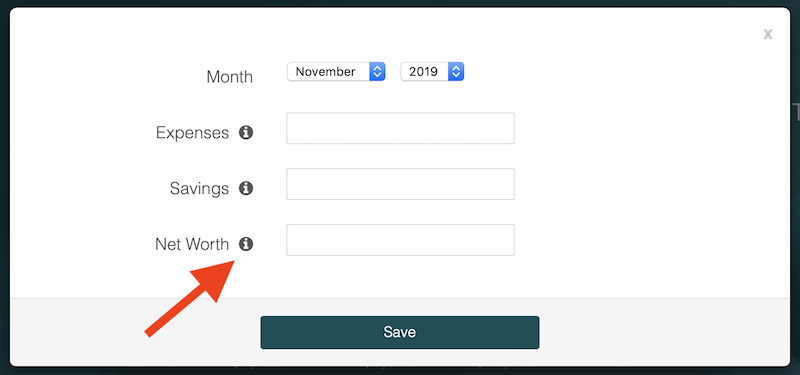 Personal Capital
The easiest way to compute your monthly numbers is to sign up for a free Personal Capital account and let their software calculate everything for you (for more information on Personal Capital, check out this post).
Most of the information you need for the FI Laboratory is displayed on the initial Personal Capital screen so you can just log in there once a month to get your numbers instead of calculating everything manually (note: the Income value does not contain retirement account contributions so you'll need to go to the Transactions page and search for 'Retirement Contributions' to get those values).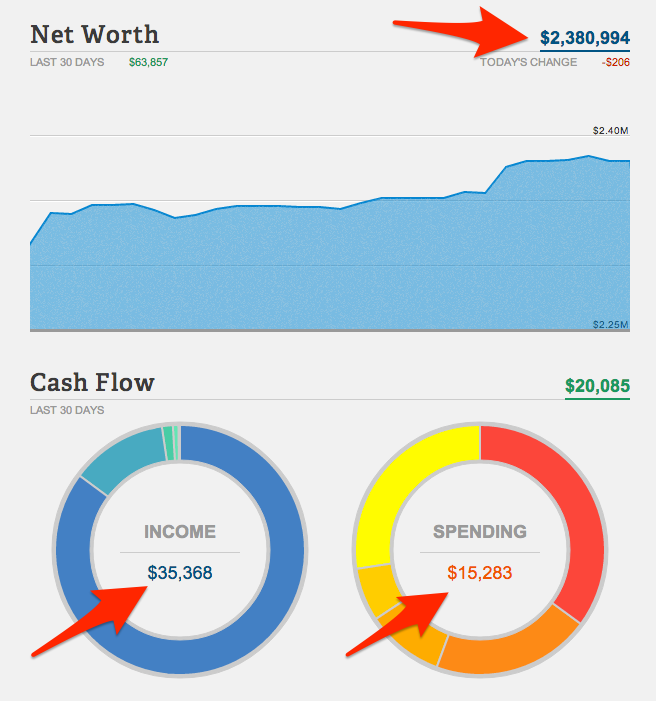 If you don't have a Personal Capital account yet, click here to sign up for a free account.
Graph
Once you've entered your data, you'll be able to view the graph and see how much longer you have until FI.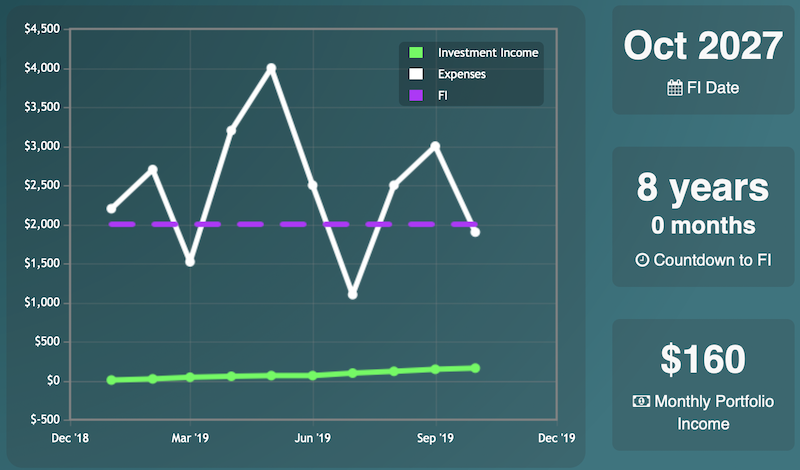 The white line shows your monthly expenses, the light green line shows how much monthly income your assets produce (using the withdrawal rate you set on the Assumptions page), and the dashed purple line shows where the light green line needs to reach to achieve financial independence.
The purple FI line is calculated by averaging your previous 12 months of expenses but if you expect your post-FI expenses to be different than your current expenses, you can set the Future Expenses value on the Assumptions page and the graph will use that number instead.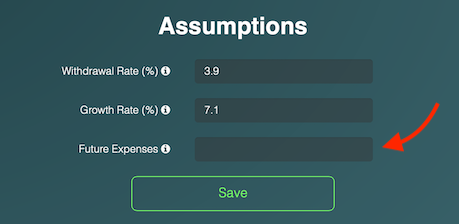 Additional Instructions
Hopefully the application is easy to use but for more information on how to use the FI Tracker, you can visit the Help page by clicking the question mark icon at the top of the screen (or watch the video at the top of this post).

FIRE Calculators
In addition to the FI Tracker, the application also contains some FIRE calculators I've developed over the years.
Time to FI Calculator
The first calculator allows you to quickly compute how many years it will take you to reach FI based on your current net worth, monthly savings rate, and monthly expenses.
Savings Rate FI Calculator
The second calculator shows how many years it takes to go from $0 to financial independence for different savings rates (this calculator was inspired by Mr. Money Mustache's post on The Shockingly Simple Math Behind Early Retirement).
Triple Value of Income Calculator
The Triple Value of Income calculator was created specifically for the Triple Value of Income article.
Travel Hacking
The final section of the FI Laboratory contains the travel-hacking tools I've built to help you earn frequent flyer miles/points as cheaply and efficiently as possible.
My Next Card
The My Next Card page recommends the best credit card offer currently available to you, based on the cards you currently have or have had in the past (see Manage Cards below).
Manage Cards
You can keep track of all your credit cards and application/cancellation dates on the Manage Cards page.

Since past cards influence what cards you are able to get in the future (due to the various rules enforced by the issuers), keeping track of all your cards and applications will help you take advantage of the best card offers.
Credit Card Search Tool
This takes you to the custom credit-card search tool I created specifically for travel hackers.
Travel Card Email Series
This page allows you to sign up to the travel-card email series I created (follow link for more details).
Future Development
I plan to add additional functionality to the FI Laboratory so if you have any ideas for new features, please let me know!
This post was originally published on March 6, 2014 but was updated on February 22, 2022
Related Post